MFD 90 36DB ACOUSTIC SINGLE FIRE DOOR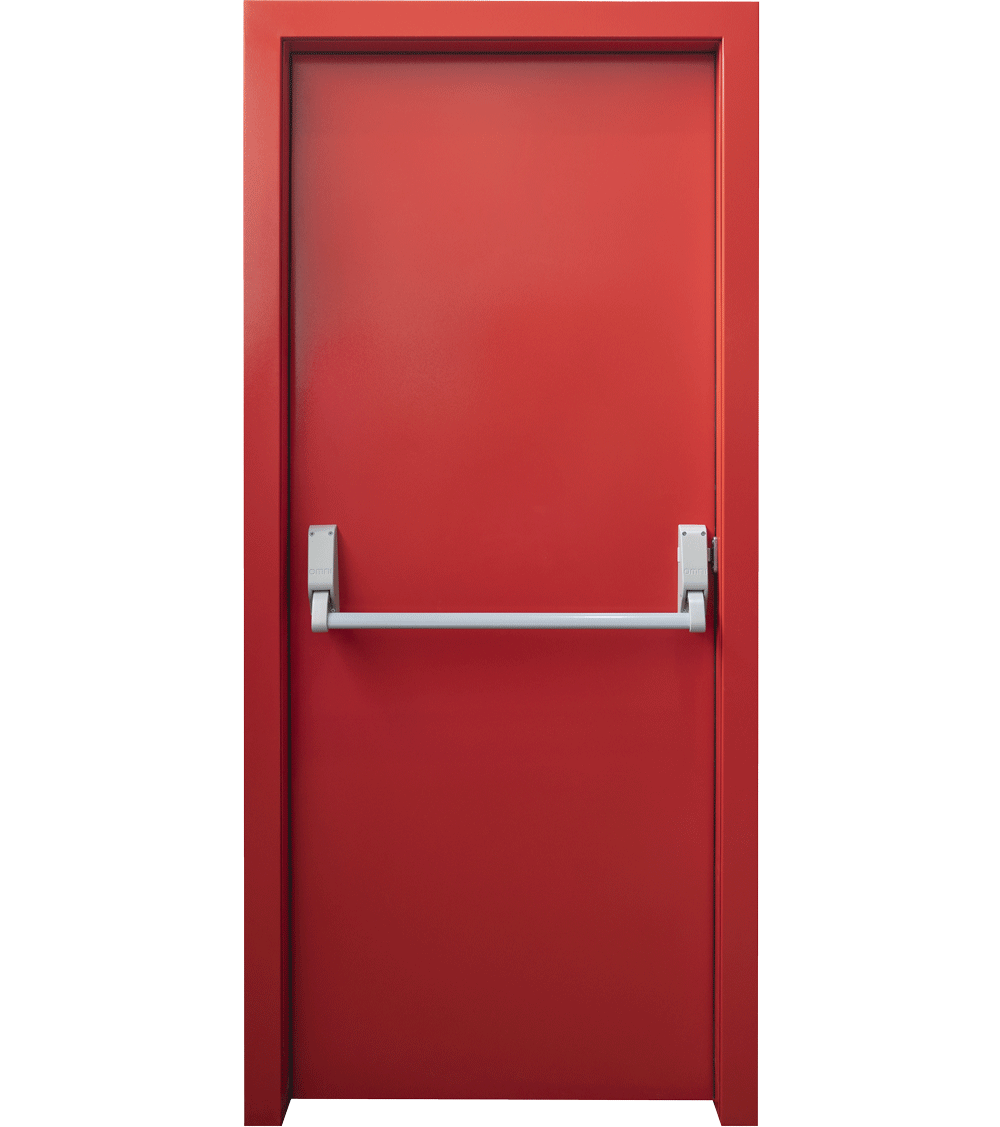 Acoustic Doors, which are used in areas where a quiet environment should prevail such as movie theaters, congress centers, sound recording studios, shopping malls with their high sound insulation feature, provide protection against heat, sound and light due to their specially designed structures.
With our MKS Single Wing Acoustic Fire Door manufacturing, we also meet the expectations of the industry in special design and standard applications, and we produce solutions that will meet every expectation.
Our acoustic doors consist of two parts as a wing and a frame, and the door wing is solid covered with 3-layer insulation material.
Our productions, which are flame resistant up to 36 to 90 minutes and have two-way sound absorption feature, are also modular with different color tones to adapt to every decoration.
The Acoustic Door Manufacturing, which we designed to form an integrity and harmony with the door frame, is also functional with its under-door guillotine, panic bar and lock system.
The most important feature of our doors, which have insulation that will prevent the sound in the area from leaking out or the outside noise from disturbing the ambiance of the environment, is 100% impermeable with its under-door guillotine.
In addition, thanks to its insulation feature, it provides environmental and economic advantages by saving heat and energy.
Our doors, which open practically and close effortlessly with automatic door closing accessories, are in EN quality standards and TSE quality assurance.
3 hinges on each leaf, one of which is bent from 3 mm sheet metal, and one of them is self-spring

acoustic insulation value
Under Door Recessed Guillotine

E Class 120 min. EI Class 90 min.
Fire resistant insulation materials are used in our installations. No mortar or filling
150 kg/m3 Rockwool 30 mm, Fire Resistant Drywall (2 Pieces), 128 Kg/m3 Ceramic wool 6 mm