MFD 90 SINGLE LEAF FIRE DOOR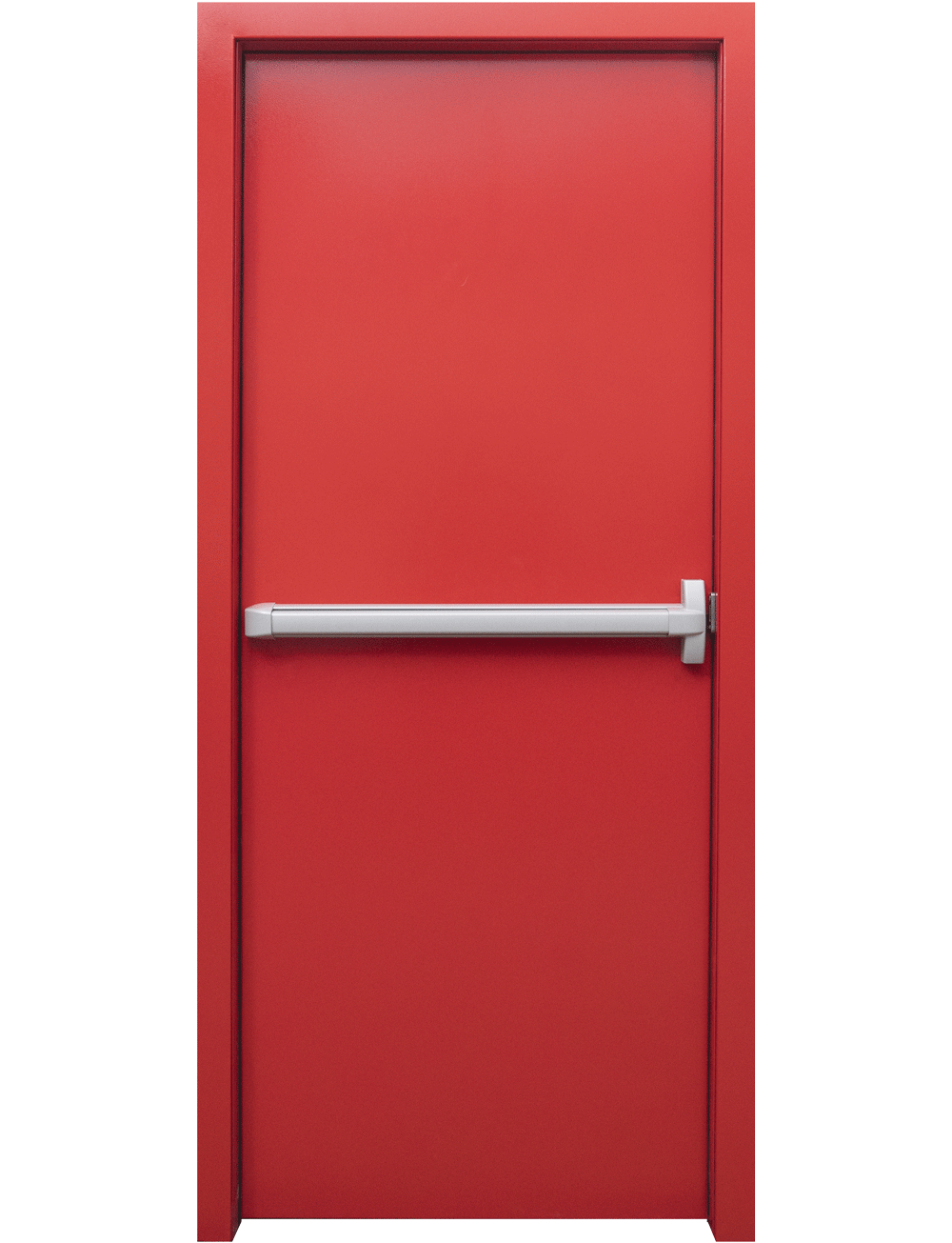 Fire Exit Doors, designed for safe and fast escape in the event of a possible fire, prevent the passage of flames to other sections for a certain period of time with their heat-resistant special structures of up to 30 to 120 minutes, as well as prevent harmful smoke and gas flow in a way. Emergency Exit Doors, which are deployed on corridors or stairs to facilitate exit to the outside environment, can be designed according to standard or special dimensions.
The double-sided, right and left opening door leaf provides functional and easy use, and it is long-lasting with its galvanized sheet metal coating and insulation feature.
Our company, which has the equipment to respond to every expectation with our Fire Door Manufacturing and sheet metal frames and designs, also carries out TSE certified productions in compliance with the fire regulations with our 90 D Single Leaf Fire Door model.
Our door types; With its galvanized door leaf and frame, it is durable and resistant to impacts. Our doors, which we have designed in desired sizes and frame types (half & full frame) and colored with electrostatic powder paint in the desired tone, are supported by panic bars, fire seal and hinges.
Our door leafs, covered with insulating material that can resist heat for 90 minutes, are also safe with their lockable outer handle.
Our company, which provides service on a global scale by carrying our Istanbul-focused service to the country and abroad, carries out projects, manufacturing and applications that do not compromise on quality and reliability.
3 hinges on each leaf, one of which is bent from 3 mm sheet metal, and one of them is self-spring
150 kg/m3 Rockwool 30 mm, Fire-Rated Gypsum (2 unit), 128 Kg/m3 Ceramic wool 6 mm
E Class 120 min. EI Class 90 min.
Fire resistant insulation materials are used in our installations. No mortar or filling