MFD-CG60 SINGLE lEAF GLASS FIRE DOOR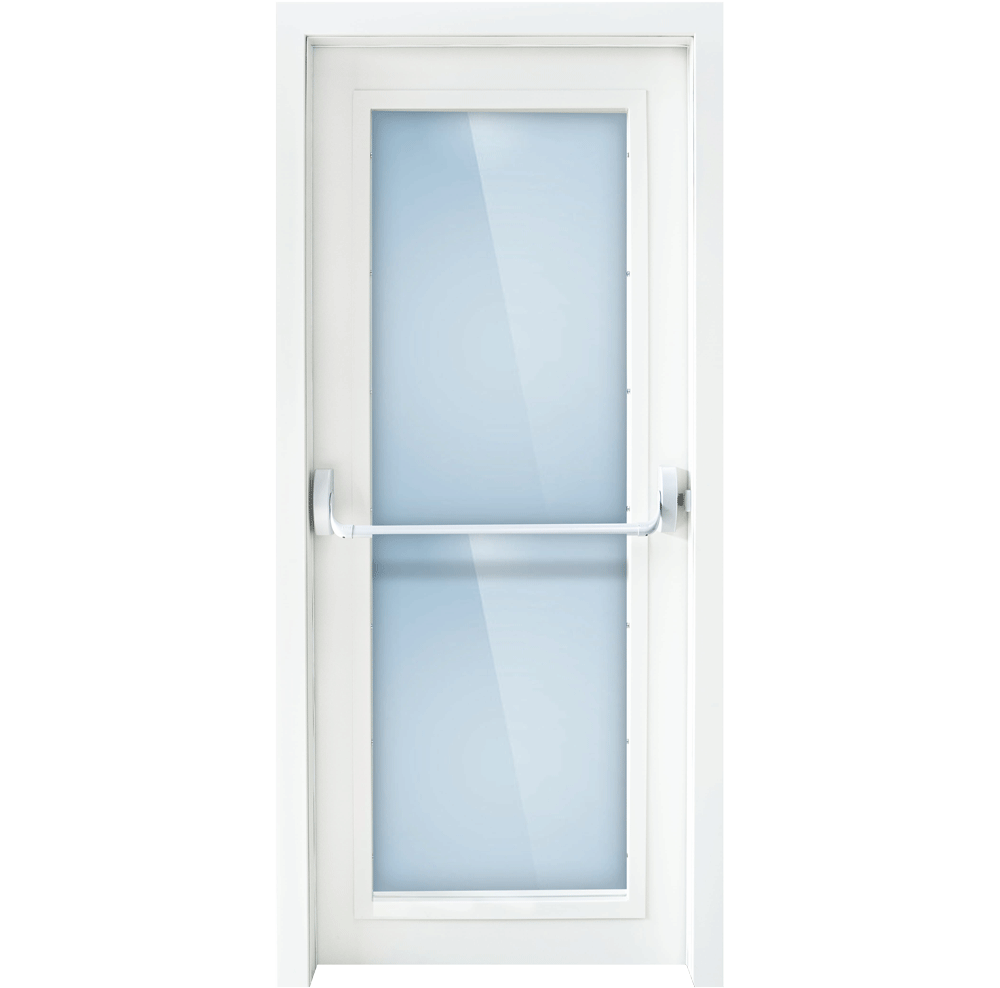 In times of disaster such as fire, the Fire Exit Door, which is located on the corridors or stairs that will provide a quick and safe escape, has a different design and content compared to other door types with its flame-resistant, shaft covers, and durable structure.
The Metal Door, whose durability is supported by the insulation material placed in the galvanized sheet and colored with electrostatic paint, can be designed as a single leaf or double leaf. Door types that are selected according to the density of people can also appear as aesthetic designs that will adapt to the decoration with the Glass Fire Door model.
Our company, which has gained a considerable place among Fire Door Companies with the professional and quality service we provide, has always produced the most successful productions with the reference and experience gained by being in the sector for many years, and has produced customer satisfaction-oriented works. Our company, which adds a new dimension and elegance to the doors with Glass Fire Door Manufacturing, develops solutions that will contribute to the decoration of spaces while protecting them.
Our single-wing, glass-detailed doors are capable of resisting heat up to 30 to 60 minutes, their glass is fire glass, the frame is 2 mm galvanized, and the door leaf is 65 mm thick.
Our Fire Exit Door models, which we have insulated with rock wool, gypsum board and ceramic wool, have panic bar support, door handle and lock accessories, smoke protection, passed the fire regulations, and are TSE guaranteed.
3 hinges on each leaf, one of which is twisted from 3 mm sheet metal, the other is self spring
150 kg/m3 Rockwool 30 mm, Fire Resistant Gypsum Board (1 Pieces) 128 kg/m3 Ceramic Wool 19 mm
E Class 90 min. EI Class 60 min.
Fire resistant insulation materials are used in our installations. No mortar or filling