MFD-D-120 DOUBLE LEAF FIRE DOOR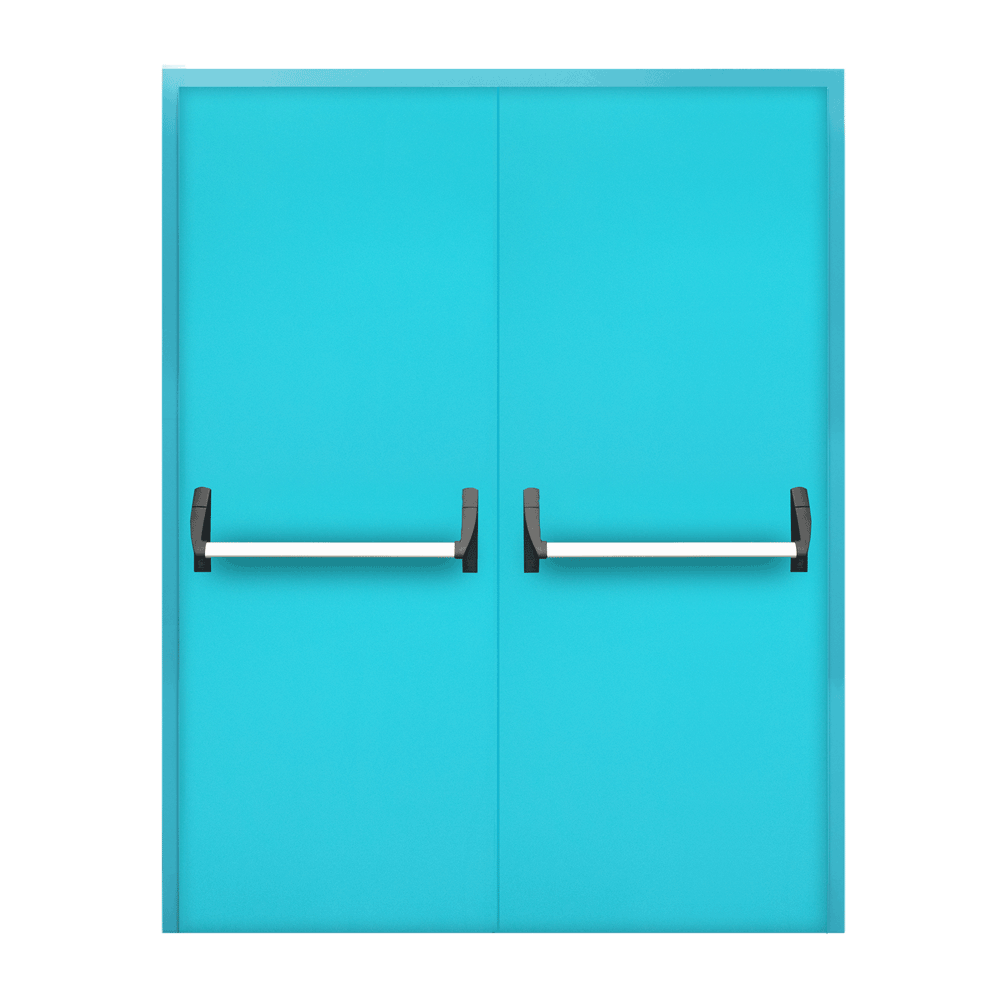 Fire doors can be a challenging item for construction companies in terms of dimensioning, detailing and assembly.

While Mks Metal contributes to the safety of life and property in buildings with its standardized certified fire doors, it offers construction companies a high quality, transportation and assembly practical product that will not strain their budgets and that they can be supplied quickly.
2 hinges on each leaf, one of which is bent from 3 mm sheet metal, and one of them is self-spring
E Class 120 min. EI Class 120 min.
Fire resistant insulation materials are used in our installations. No mortar or filling
90 kg/m3 Rockwool, 40 mm, Fire Resistant gypsum, 128 kg/m3 Ceramic Wool 25 mm