MFD-d-60 DOUBLE FIRE DOOR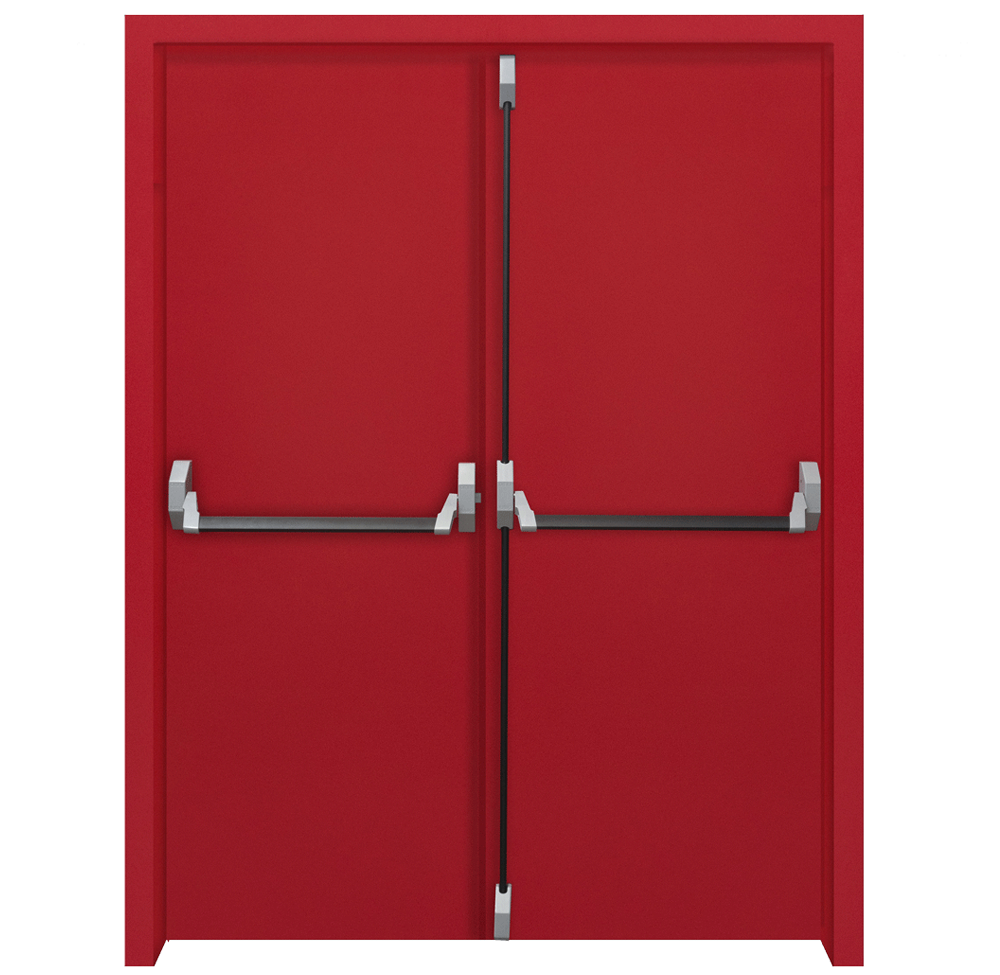 The Fire Door, which prevents the exit of the fire from one area to another area to its flame-proof feature and also allows people to exit to the safe area during an emergency, is manufactured from galvanized sheets with high resistance to heat in European standards.
With the 3-layer insulation material placed inside the door leaf, its durability is increased.
Due to their innovative structure, Emergency Exit Doors can be designed and applied in the desired size and in the collapsible direction.
With our 60 D double  leaf Fire Exit Door productions, our company, which has produced fire-resistant, safe and decorative door solutions up to 60 minutes for fire exits that must be kept in living spaces and corporate spaces, manufactures Fire Doors in TSE and CE norms, quality control tests have been made and in accordance with the regulation.
Our doors; It consists of two wings and a door frame. Spring closing mechanism, handle set, lock, intumecent seals and hinges are among the accessories that complete the functionality of the door.
Our Metal Sheet Doors types, which have an alternative to adapt to every decoration with different color options that we have designed in accordance with expectations, also offer the possibility of sudden and rapid exit with the panic bar device.
Thanks to this system, which provides extra quality and protection to the door with its smoke-proof guillotine, the passage of smoke and flame to other sections is prevented for 60 minutes.
As MKS Metal, among the Fire Door Companies, we meet the expectations of the sector with our 60 D door projects and designs, and we undertake the Fire Door Istanbul dealership of all corporate and living spaces.
4 hinges on each leaf, one of which is bent from 3 mm sheet metal, and one of them is self-spring
150 kg/m3 Rockwool, 50 mm, Fire Resistant Gypsum Board (1 Pieces) 128kg/m3 ceramic wool 12mm
EI Class 60 min. E Class 120 min.
Fire resistant insulation materials are used in our installations. No mortar or filling