MFD-D-90 DOUBLE FIRE DOOR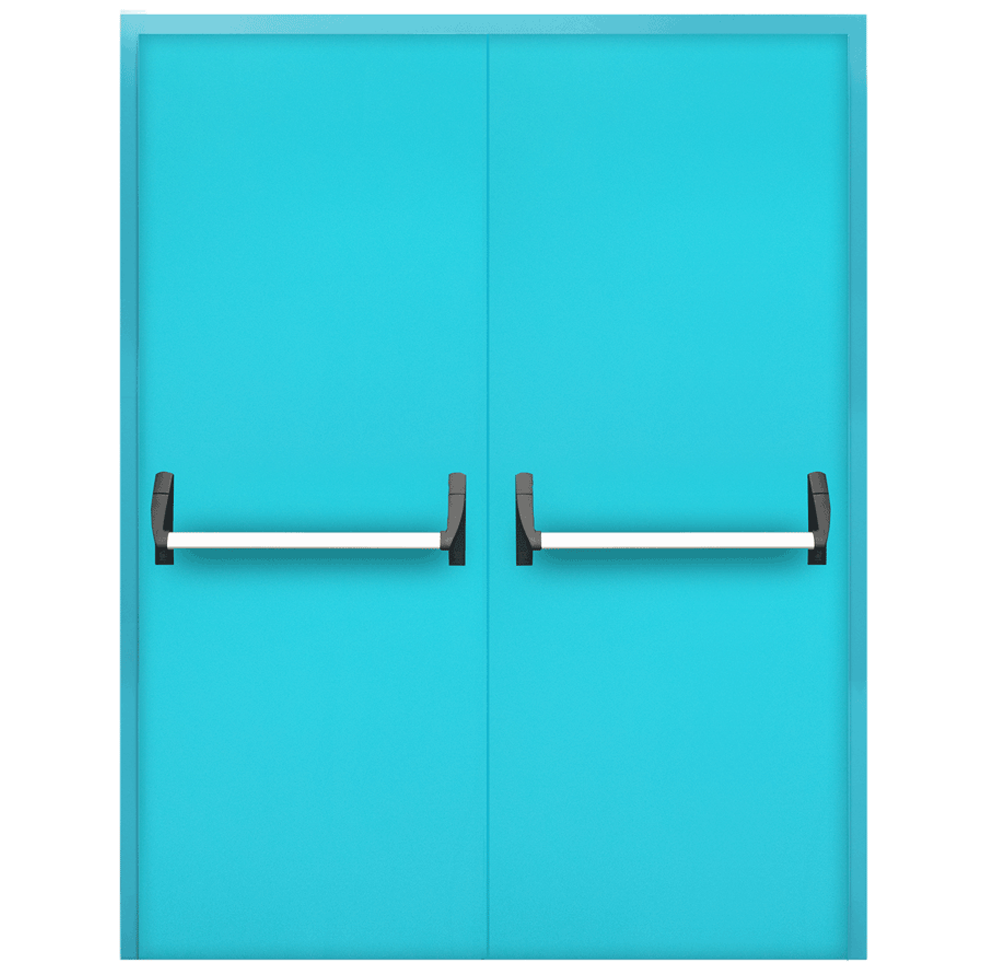 The Double Leaf Fire Exit Door, which is ideal for areas with a high density of people such as hospitals, shopping malls, theaters, hotels, residences, allows people to evacuate quickly and safely from the area in case of emergency with two door wings opening in two different directions.
Our Fire Door types, which can resist the deforming and damaging effects of fire for 90 minutes with their heat-insulated door leaf and frame, are galvanized steel coated and all accessories are capable of resisting heat.
Our Metal Door types, which we design and manufacture in standard or desired dimensions, provide effortless use thanks to the self-closing automation system, and can also be applied as half-frame or full-frame.
Emergency Exit Doors, which are resistant to scratches, abrasion and rusting with electrostatic paint, which we have given color varieties to adapt to every taste and decoration, offer solutions suitable for every need with our wide product range.
Having a smoke-tight feature with its under-door guillotine, while providing protection against the damaging effects of fire and smoke for a certain period of time, it also prevents the passage of fire to other areas.
Our doors, which comply with the fire regulations, have EN – TSE quality and reliability, provide comfortable use with panic bar, outer handle and lock support, and adapt to any space with their quality and functional feature.
3 hinges on each leaf, one of which is bent from 3 mm sheet metal, and one of them is self-spring
150 kg/m3 Rockwool 50 mm, Fire Resistant Gypsum Board (2 Pieces)
E Class 120 min. EI Class 90 min.
Fire resistant insulation materials are used in our installations. No mortar or filling