MFD-G90 SINGLE LEAF GLASS FIRE DOOR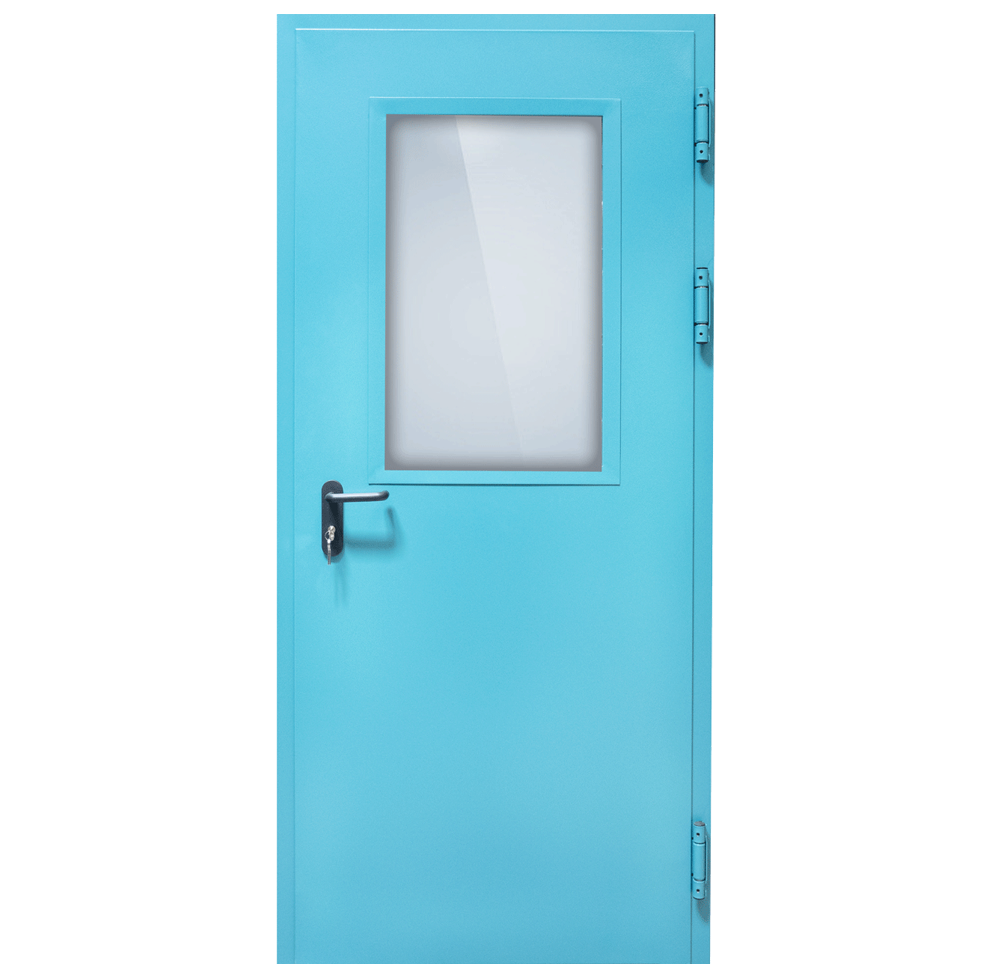 According to the places where fire doors are used, such as aesthetics and visibility.
It can be produced with glass in order to meet its functions.
At the same time, with its smoke impermeability features, your spaces will look more elegant.
also makes it more secure.
2 hinges on each leaf, one of which is twisted from 3 mm sheet metal, the other is self spring
110 kg/m3 Rockwool 30 mm, Fire Resistant Gypsum Board (2 Pieces),  128kg/m3 Ceramic Wool 6 mm
E Class 120 min. EI Class 90 min.
Fire resistant insulation materials are used in our installations. No mortar or filling