DOUBLE LEAF LOUVERED DOORS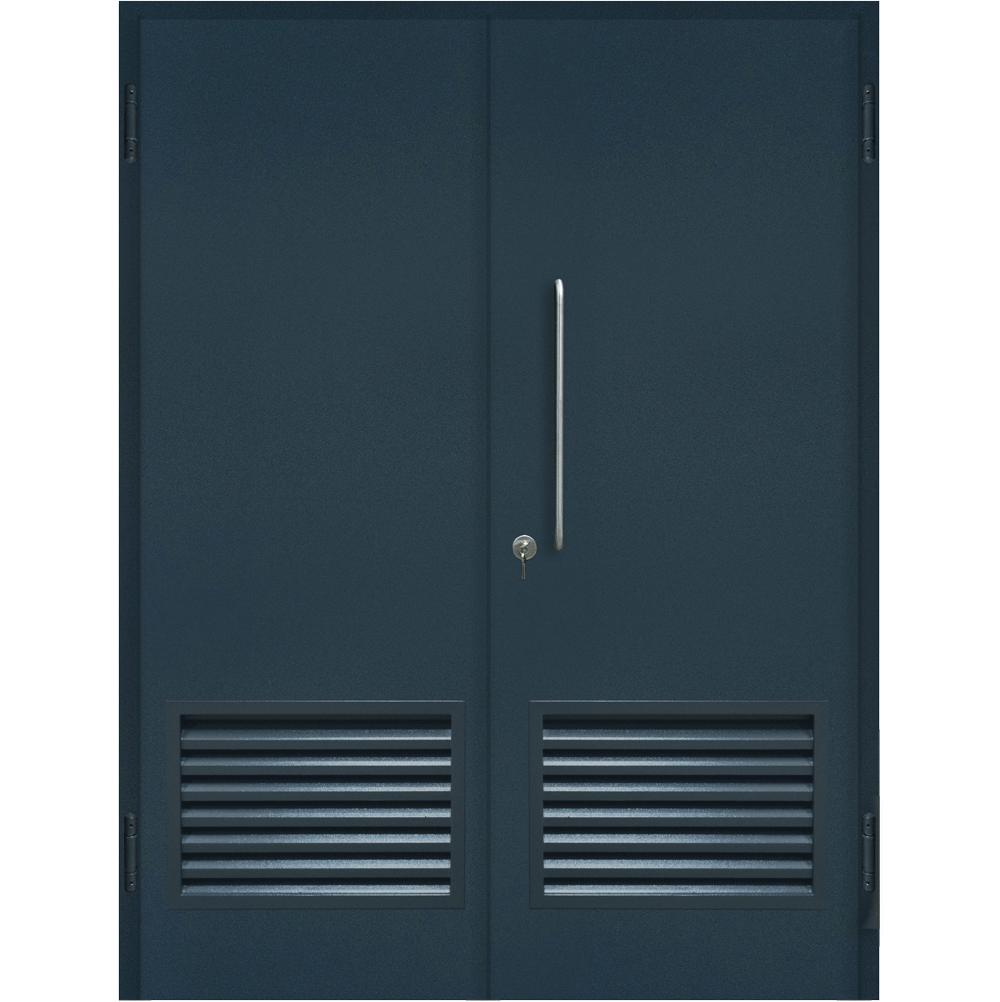 Doors with grilles all kinds of electricity, generators, transformer spaces, installation rooms, boiler rooms, etc. are metal doors suitable for air flow passage in rooms. Mosquito nets are also applied to the back of the culvert spaces.
Sheet metal doors are preferred instead of wooden and aluminum doors in places where they are used frequently in terms of service life and durability. The color and accessory choices of metal doors suitable for the decoration of the space, as well as the functionality in terms of architecture, visuality, fire exit door, easy and practical cleaning in terms of hygiene are also taken into consideration.
MKS Metal Standard color RAL 1013 , RAL 1023 , RAL 2004 , RAL 3000 , RAL 3020 , RAL 5010 , RAL 5015 , RAL 6005 , RAL 7016 , RAL 7035 , RAL 7040 , RAL 8001, RAL 9002 , RAL 9005 , RAL 9006 , RAL Although 9010 is RAL 9016, it can be applied in special requested codes with an additional fee, except for these colors. If a special color is requested, the delivery time may be extended.
Spring sheet metal door hinge (2 pieces in single leaf-4 pieces in double leaf),
Electro static powder paint

50kg/m3 Rockwool 50 mm, support sheet application to accessory connection parts
PVC seal accessory at the frame
Lamella or spinned-shaped louver in desired dimensions