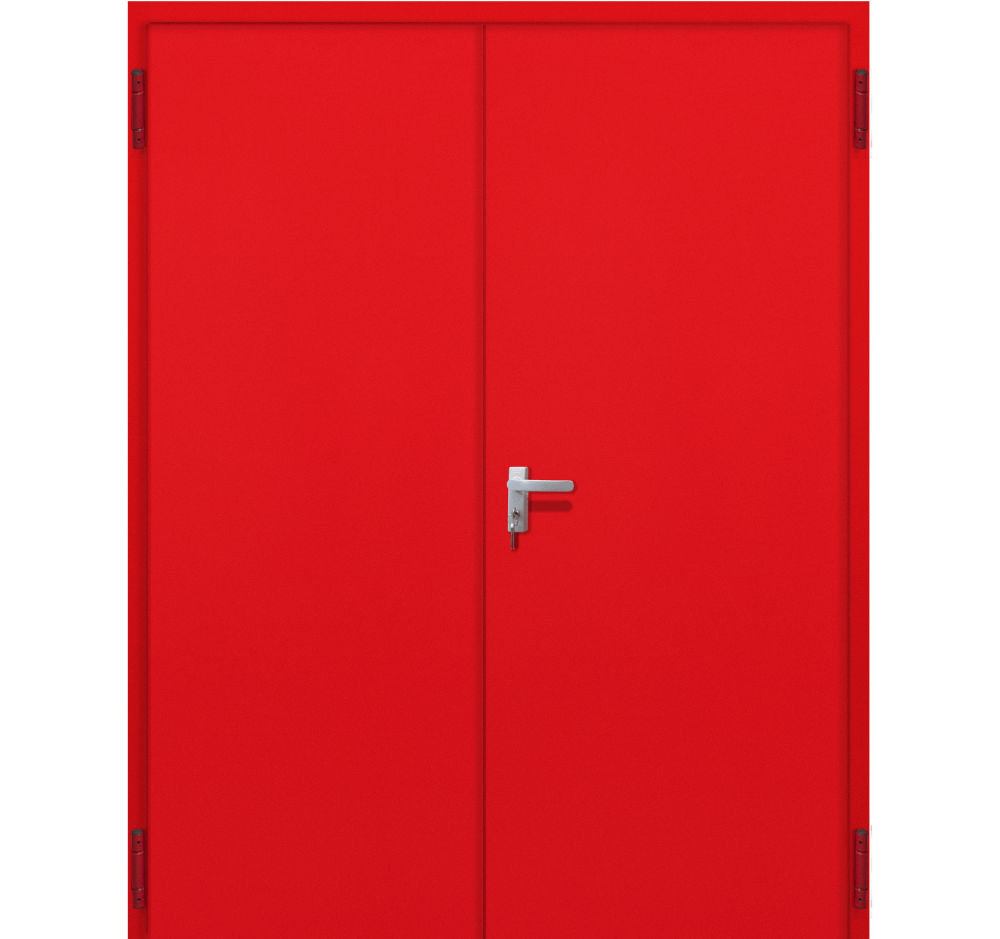 Sheet metal, which is used as raw material in the production of many sectors due to its strength and functional properties, is a very popular metal in the manufacture of Emergency Exit Doors and fire doors.
With our MSD Double Leaf Metal Door models, we carry out projects and applications that will address the needs and expectations of all corporate areas, and we carry out customer satisfaction-oriented works with our comprehensive services before and after sales.
With our company profile that does not compromise on quality and reliability, we carry out modern, useful and durable productions in Emergency Exit Doors and metal door solutions, and offer alternatives to be used safely in hospitals, shopping malls, factories and all corporate areas.
It is also optional with double leaf metal door that can be projected as adjustable frame, half and full frame, door leaf that can be opened in any direction, panic bar and door handle and lock.
Metal Doors, insulated against heat, light and sound, are ideal for use in MRI and X-ray rooms where radiation density is high.
Metal Doors, which prevent the flames to other areas in the event of a fire with their flameproof feature, and allow people to evacuate safely and quickly, can be designed in desired lengths and sizes, and provide the advantage of comfortable use with its automatic door closing feature.
Due to the durable and long-lasting structure of galvanized sheet, metal doors, which can be used for many years at the same quality, show an example of high resistance against corrosion and deformation.
Spring metal door hinge (2 pcs in single leaf, 4 pcs in double leaf door)
Electro static powder paint
50kg/m3 Rockwool 50 mm, support sheet application to accessory connection parts
PVC seal accessory at the frame