MSD-D-G DOUBLE LEAF GLAZED METAL DOOR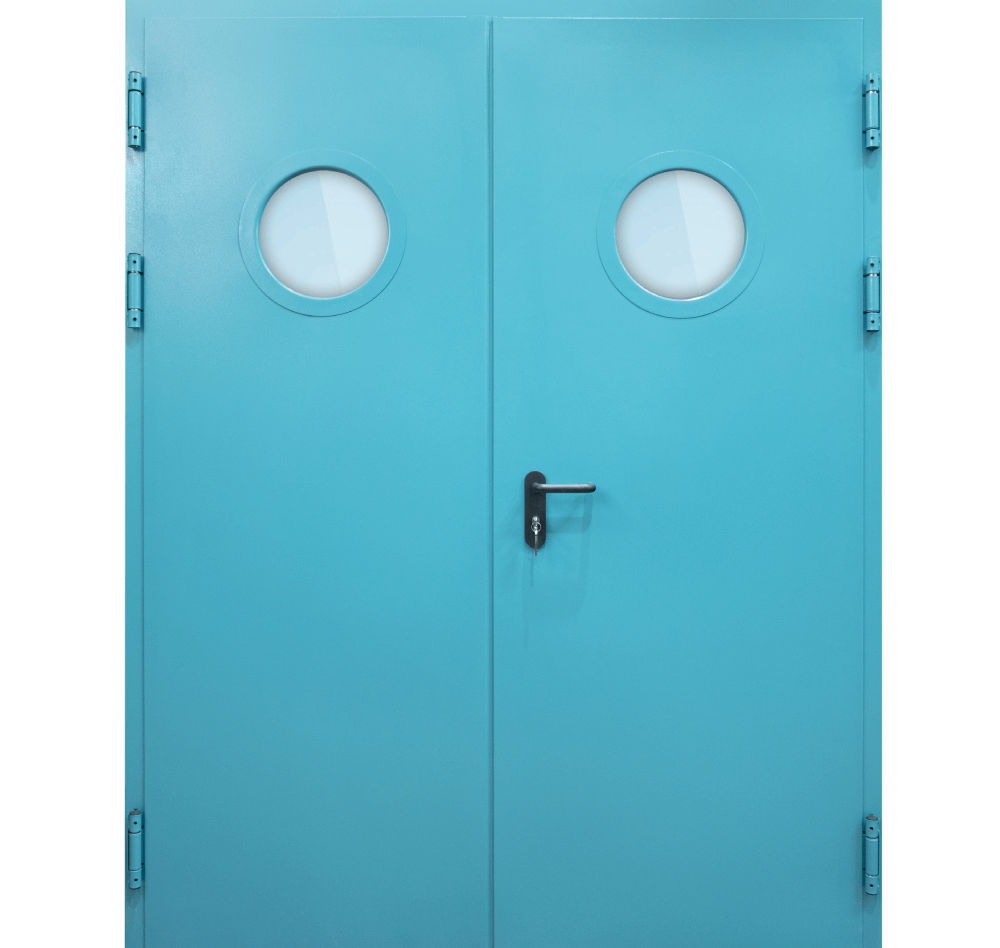 With the Metal Doors, which we produce as strength from the long-lasting and durable structure of metal, it provides comfortable use thanks to its glassed section, especially in corporate areas such as schools, hospitals, shopping malls where human density is high.
The non-deformable, durable feature of the sheet makes the doors functional, and its production in suitable sizes and lengths allows meeting different needs.
Glazed Metal Door, which has both a solid and visually aesthetic appearance, offers solutions that will integrate with decoration.
Our MSD Glazed Door models consist of two leafs and a frame, and there are glass partitions on the door leafs that provide the opportunity to see in both directions.
These door alternatives, which also have smoke and light sealing feature with under-door guillotine and metal door, are also safe with door handle and lock.
Metal Doors, which are easy to clean and resistant to chemicals, are therefore hygienic.
Its durable structure, especially suitable for use in fire corridors and stairs, not only restricts the passage of flames to other areas, but also allows people to evacuate quickly and safely.
We respond to the expectations of every sector with Metal Door Manufacturing, which we produce in accordance with the regulations in quality and norms, and we stand by our customers with our project, production, application and after-sales support services.
Spring metal door hinge (2 pcs in single leaf, 4 pcs in double leaf door)
Electro static powder paint
50kg/m3 Rockwool 50 mm, support sheet application to accessory connection parts
PVC seal accessory at the frame
Laminated tempered glass in desired dimensions