MSD -G SINGLE LEAF GLAZED METAL DOOR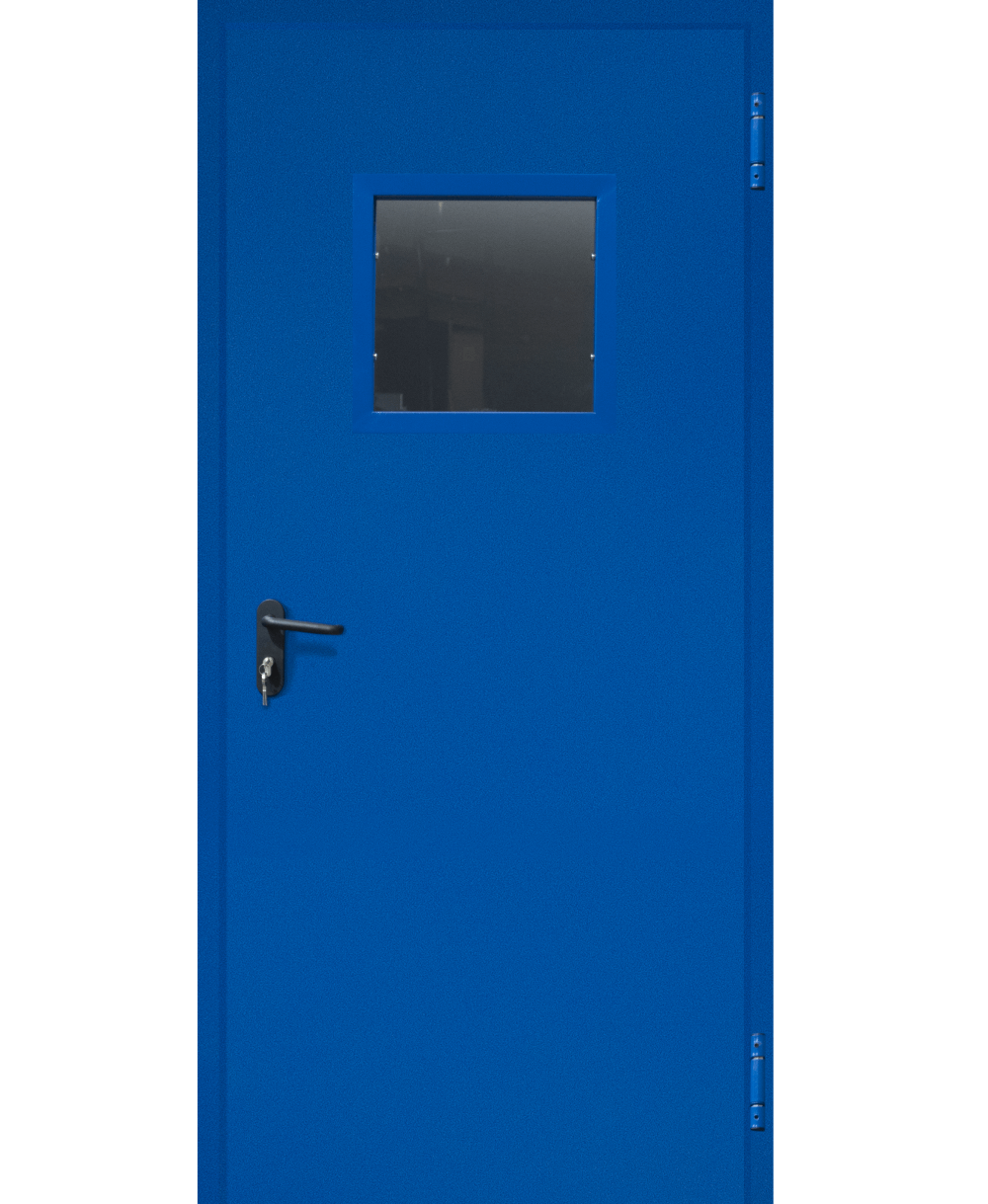 The need for glazed fire doors can be met by applying frame laths to metal doors. In the manufacture of glazed fire doors, the glasses can be applied in the desired size and fire resistance. If a certificate is requested, EI 90 min. You can choose a fire resistant, glazed fire door. Glazed metal doors have corner frame (half frame), adjustable frame and block frame options suitable for all wall thicknesses as standard. If an adjustable frame (Full frame) is requested, it is produced in a way that can grip the frame wall with the changes made in the section of the frame profile and the extra closing profiles to be provided. Opening direction and wall thickness information is important for full case orders.
However, the commonly used dimensions are; 45x80cm / 60x80cm / 40x40cm / 25x100cm
The reasons for choosing a glass fire door:
It is to create a spacious environment in the places where the fire door is located.
By taking advantage of daylight, it allows more light to enter.
In cases where the door is opened at the time of fire, it is to prevent possible collision situations by ensuring to see if there is anyone on the other side.
The fire door can be produced with glass in order to meet the functions such as aesthetics and visibility according to the places used.
Especially in areas where people pass frequently, metal doors with glass and vented doors are used that allow the back side to be seen. It is possible to use glass in sizes and shapes suitable for the needs and visuality of the space.
MKS Metal Standard colors RAL 1013 , RAL 1023 , RAL 2004 , RAL 3000 , RAL 3020 , RAL 5010 , RAL 5015 , RAL 6005 , RAL 7016 , RAL 7035 , RAL 7040 , RAL 8001, RAL 9002 , RAL 9005 , RAL 9006 , RAL 9010 , RAL 9016 are although ,it can be applied in special requested codes with an additional fee, except for these colors. If a special color is requested, the delivery time may be extended.
Spring metal door hinge (2 pcs in single leaf, 4 pcs in double leaf door)
Electro static powder paint
50kg/m3 Rockwool 50 mm, support sheet application to accessory connection parts
PVC seal accessory at the frame
Laminated tempered glass in desired dimensions