MSD SINGLE LEAF METAL DOOR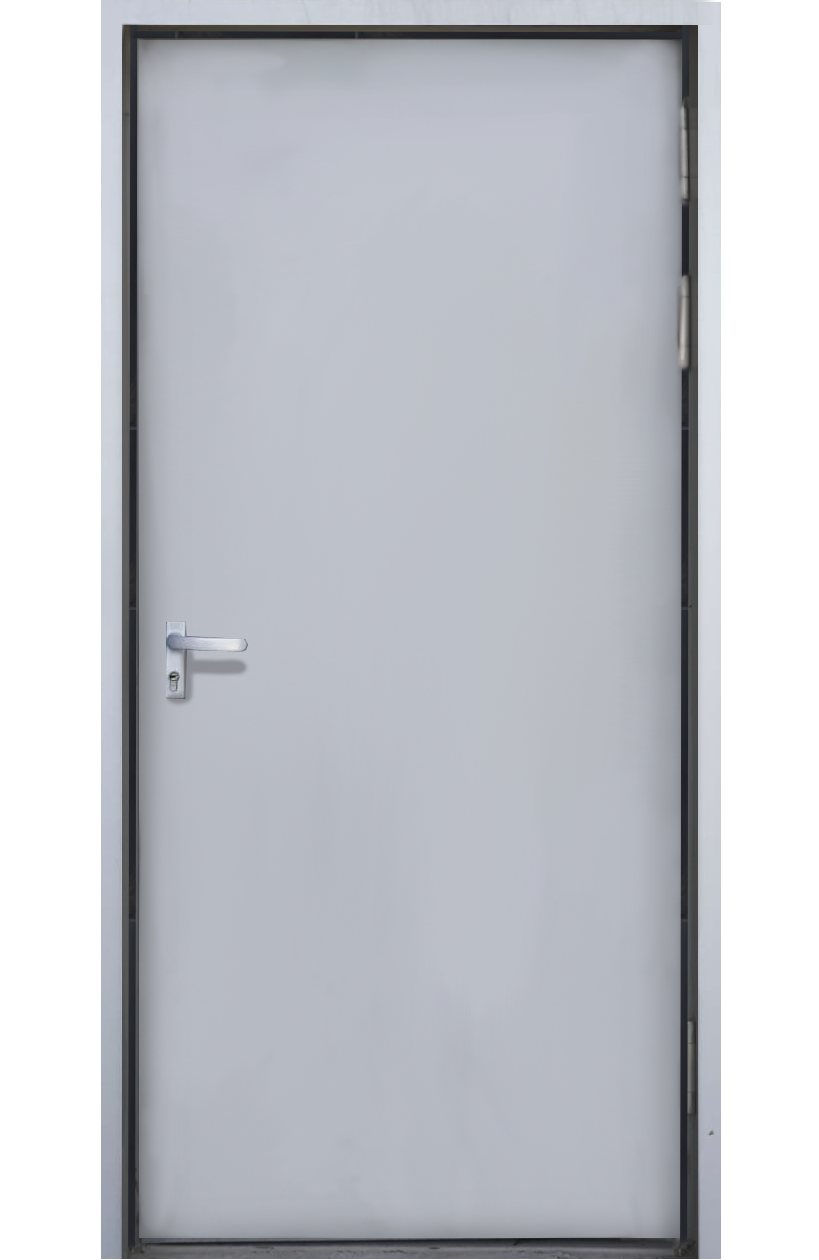 Metal doors are preferred instead of wooden and aluminum doors in places where they are used frequently in terms of service life and durability. The choice of colors and accessories suitable for the decoration of the space and the functionality of the metal doors in terms of visuality and hygiene, as well as the ease and practicality of cleaning are taken into consideration.
Metal doors have corner frame (half frame), adjustable frame and block frame options suitable for all wall thicknesses as standard. If an adjustable frame (Full frame) is requested, it is produced in a way that can grip the frame wall with the changes made in the section of the frame profile and the extra closing profiles to be provided. Orientation and wall thickness information is important for full case orders.
The leaf and frame sheet used in metal doors are galvanized. For this reason, the corrosion resistance of the doors is very high.
We apply a hidden bolt system in double-leaf metal doors with handle locks.
MKS Metal Standard colors RAL 1013 , RAL 1023 , RAL 2004 , RAL 3000 , RAL 3020 , RAL 5010 , RAL 5015 , RAL 6005 , RAL 7016 , RAL 7035 , RAL 7040 , RAL 8001, RAL 9002 , RAL 9005 , RAL 9006 , RAL 9010 , RAL 9016 are although ,it can be applied in special requested codes with an additional fee, except for these colors. If a special color is requested, the delivery time may be extended.
Spring metal door hinge (2 pcs in single leaf, 4 pcs in double leaf door)
Electro static powder paint
50kg/m3 Rockwool 50 mm, support sheet application to accessory connection parts
PVC seal accessory at the frame