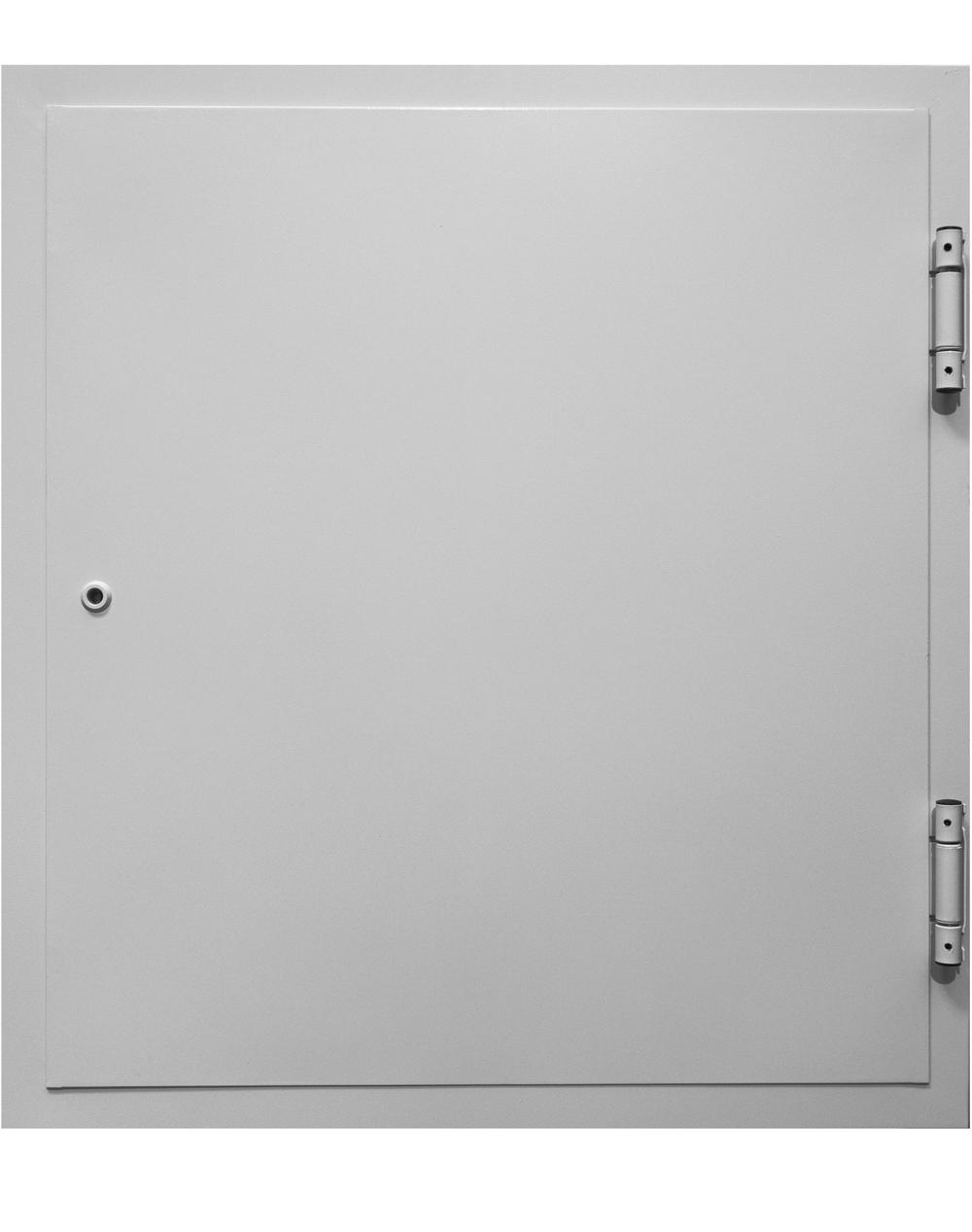 Shaft covers and doors are used in buildings to intervene in the galleries where mechanical, electrical, natural gas, ventilation and sanitary installations pass.
It is produced according to the special dimensions requested by the customer.
MKS Metal Standard colors RAL 1013 , RAL 1023 , RAL 2004 , RAL 3000 , RAL 3020 , RAL 5010 , RAL 5015 , RAL 6005 , RAL 7016 , RAL 7035 , RAL 7040 , RAL 8001, RAL 9002 , RAL 9005 , RAL 9006 , RAL 9010 , RAL 9016 are although ,it can be applied in special requested codes with an additional fee, except for these colors. If a special color is requested, the delivery time may be extended.
Different colors can be applied to Metal Doors, Frames and leafs.
The thickness of the shaft door leaf is 52 mm and the thickness of the sheet used in the leaf is 0.80 mm. The frame sheet is 1.50 mm thick.
The leafs, louvered doors and frame sheet used in the doors are galvanized. For this reason, the corrosion resistance of the doors is very high.
The galvanized sheets used have a surface suitable for electrostatic powder paint application.
Electro static powder paint

50kg/m3 Rockwool 50 mm, support sheet application to accessory connection parts
PVC seal accessory at the frame